The story of the best AeroPress recipe
Featuring the ultimate AeroPress technique 2021 by James Hoffmann — the safest and most economical way to brew a fantastic cup of AeroPress coffee. Despite the numerous recipes from the World AeroPress Championship (W.A.C.), this AeroPress recipe from James is still our favourite. It's the best AeroPress recipe in our opinion, simply because it is done in the original upright position, requires minimal effort and gives an enjoyable cup of black coffee which we can drink all day long.
Brew your AeroPress black coffee
Adjust serving as desired, at coffee to water ratio of 1:18.
Use fine to medium-fine grind size. We recommend the following grind sizes:
2 to 3.5 notches for Hario Skerton +

4 to 8 for Baratza Encore 
For filter roast, brew with hot water just off the boil. For espresso roast, brew with water at 85°C-90°C.
Bring water to boil. While the water is heating, grind 11g of coffee.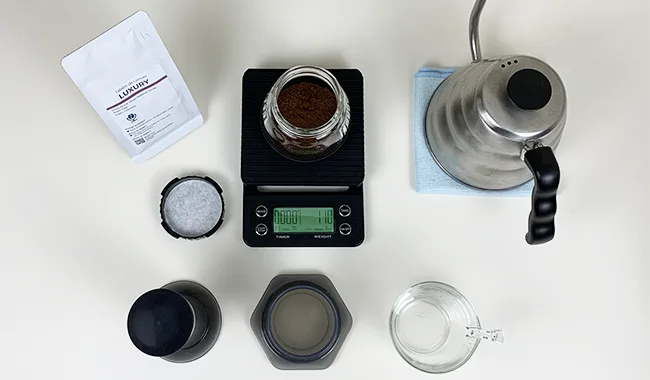 Insert paper filter in filter cap. Twist filter cap onto AeroPress chamber. Then, stand chamber on sturdy mug.
Place AeroPress and mug onto scale and tare.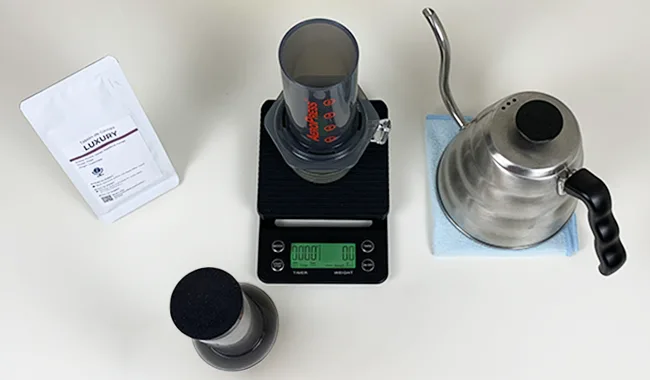 Add 11g of coffee grounds into chamber. Wiggle to level the coffee grounds. Then, tare scale.
Optional: Use the AeroPress Funnel to transfer the ground coffee from your coffee grinder bin to the AeroPress chamber if necessary.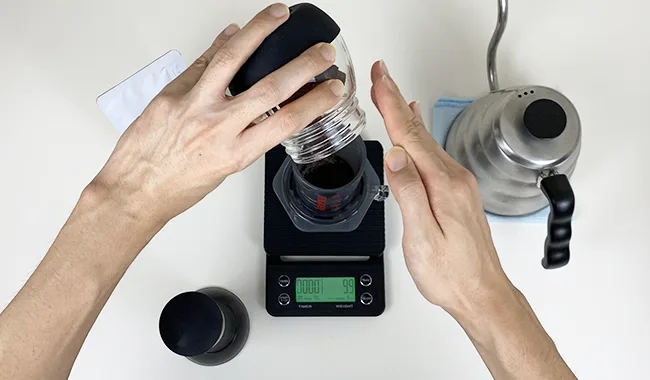 Start timer. Pour 200g of hot water into chamber.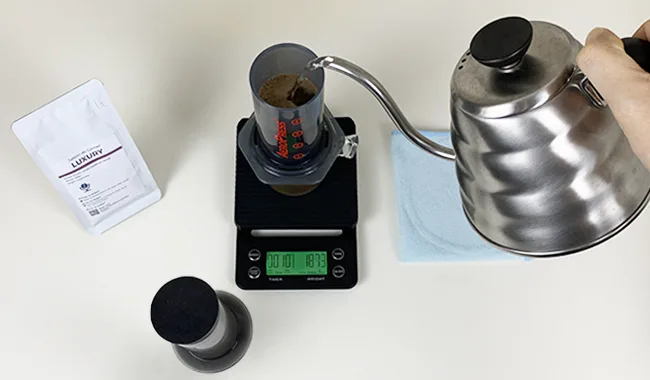 Remove chamber and mug from the scale. Insert plunger till the seal is fully covered. Let steep until 2-minute mark.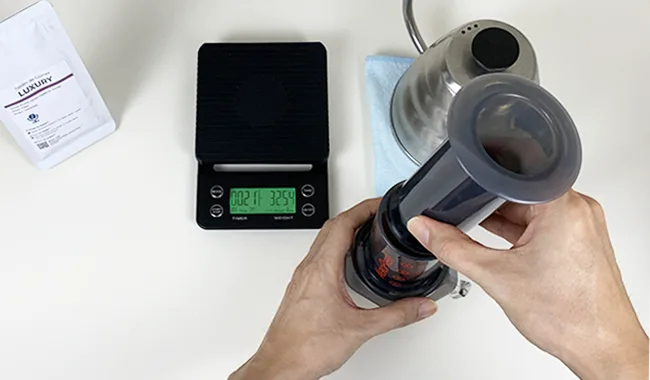 At 2:00, swirl gently, holding the entire AeroPress and mug together.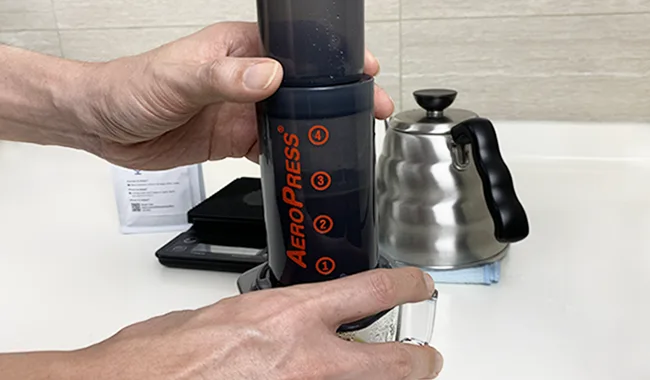 At 2:30, press plunger gently at constant pressure, until plunger touches grounds at 3-minute mark.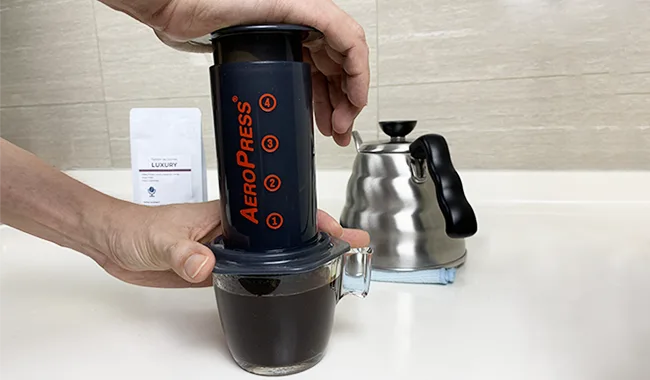 Pull back plunger slightly. Remove AeroPress from mug. Serve.