A Beautiful Brikka Pot Recipe
The Brikka Pot is an enhanced version of the Moka Pot, which gives you a richer coffee topped with a delicious cream. And this, is made possible with a patented valve. More than a durable and low maintenance coffee maker, the Brikka Pot is a beautiful piece of art that never goes out of fashion. Follow this Brikka recipe for a nostalgic coffee experience!
Grind only when you are ready to brew.
Use espresso roast coffee. Grind fine. We recommend the following grind sizes:
1 to 2 notches for Hario Skerton +

2 to 4 for Baratza Encore
Place the Brikka Pot's bottom vessel on the coffee scale. Tare the scale. Using the top chamber, measure and pour 100g of water (room temperature) into the bottom vessel.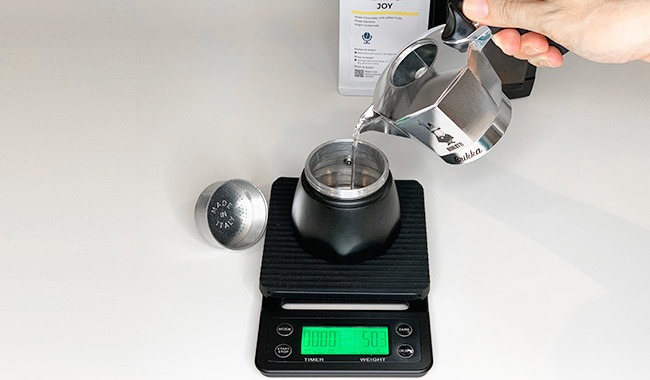 Fill the coffee basket with 18g of coffee grounds. Give the basket a little tap at the side and use your finger to level the grounds (no tamping or pressure needed). Then, place it onto the bottom vessel.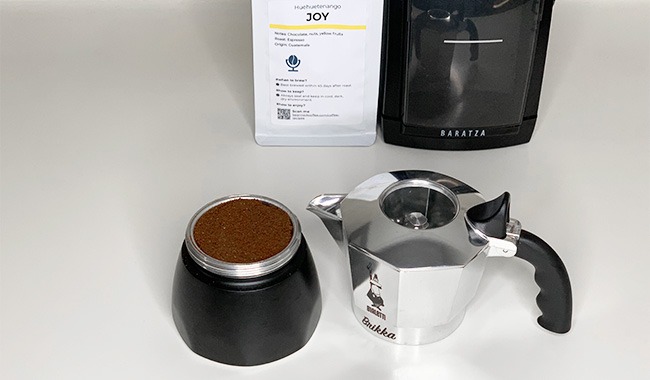 Connect the bottom vessel to the top chamber. Ensure they are sealed well together.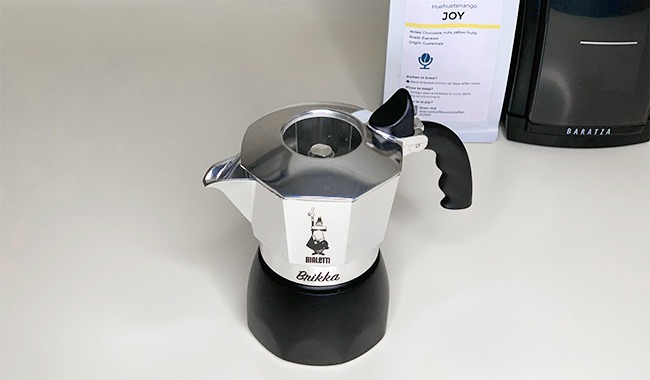 With the safety valve pointing away from you, place the Brikka Pot on the stove to brew at medium heat. Your espresso will start to flow slowly then speed up. Once you hear a gurgling sound, turn off the heat and remove the Brikka from the stove.
Serve as is or with frothed milk.