The delightful cold brew coffee story
Cold brew coffee is for anyone who prefers coffee with low-acidity and tea-like mouthfeel. It is gentle on your body because it contains lesser tannin and caffeine. Even better, cold brewing by immersion requires little effort from you. All you need to do is steep your coffee grounds in cold water. Then let time do the work for you. And voila! It's ready to drink when you wake up the next morning.

In other words, steeping is the key while time is the essence for a delightful immersion cold brew coffee.
Cold brew your coffee in a bottle
Adjust the flavour and strength by playing with the cold brew ratio. In this cold brew recipe, the coffee to water ratio is 1 : 10. You can reduce the coffee grounds for a lighter body or increase the coffee grounds for a stronger taste.
Use coarse grind size. We recommend the following grind sizes:
6 to 7 notches for Hario Skerton +

19 to 21 for Baratza Encore 
Serve over ice for a chilling brew or add milk for a cold brew latte. Adjust the ratio according to your taste preference. We recommend the following ratios:
Coffee to ice ratio of 3 : 1 (e.g., for 180g coffee, add 60g ice)

Coffee to milk ratio of 3 : 1 (e.g., for 180g coffee, add 60g milk)
Weigh and grind 62g of coffee.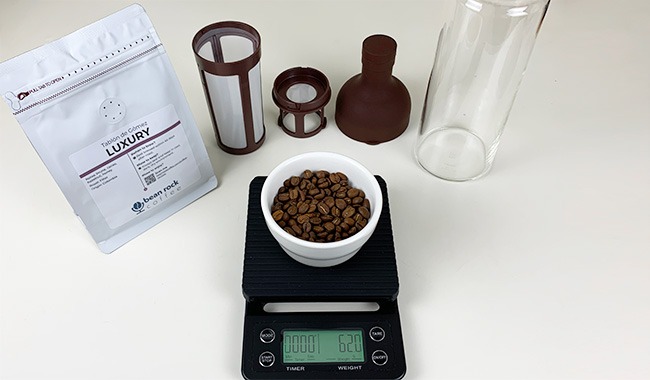 Add 62g of coffee grounds into the filter.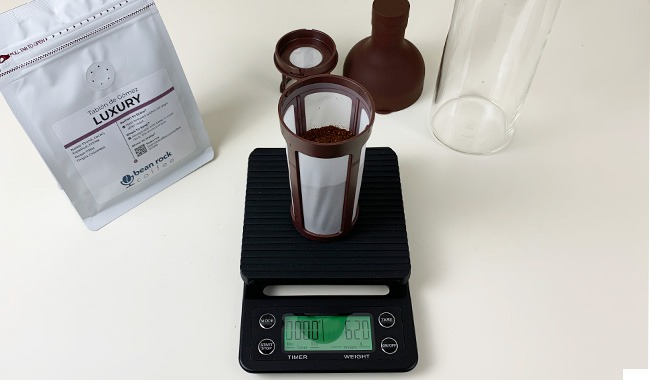 Attach the silicone frame onto the filter and set it on the glass bottle.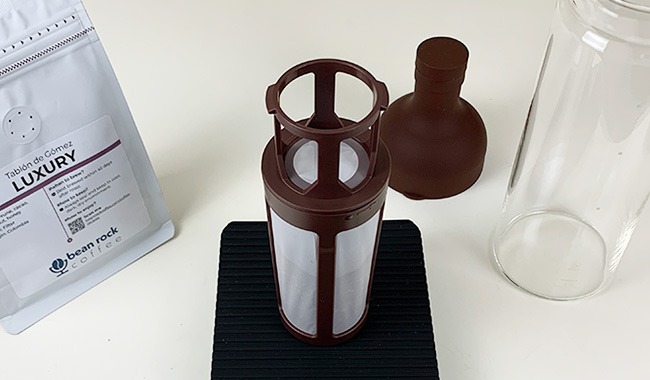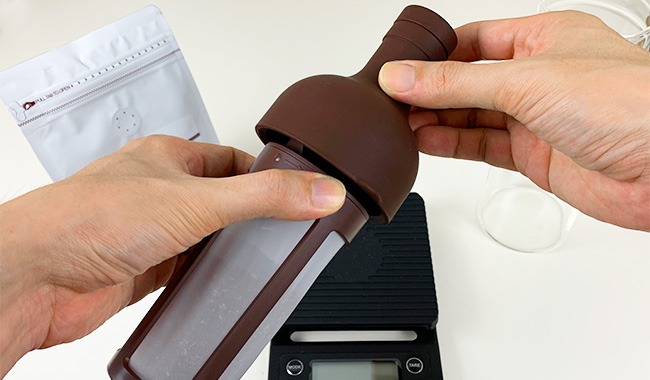 Remove the cap. Slowly pour filtered water into the glass bottle, up to the top square mark.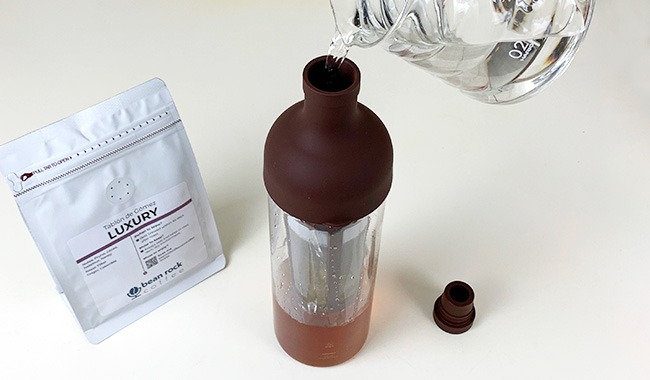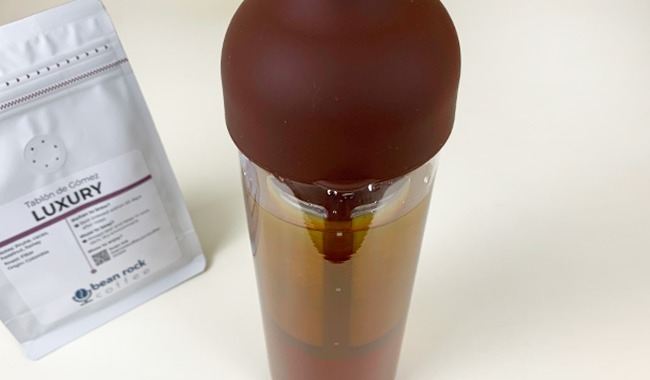 Put on the cap and wiggle the bottle gently.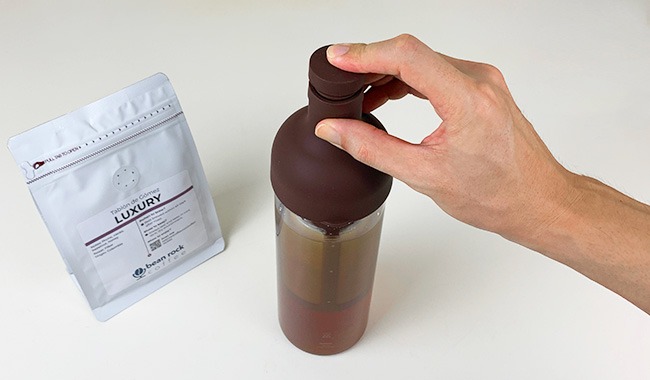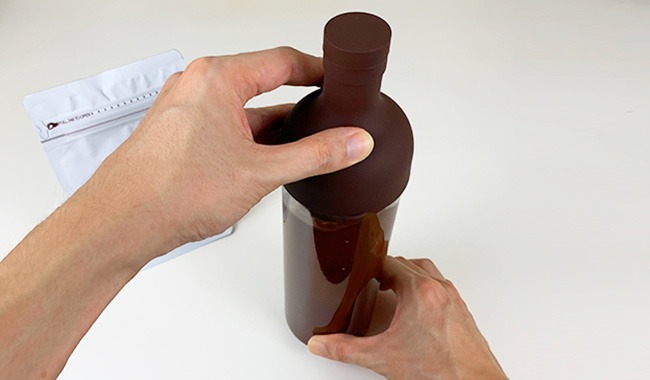 Place the cold brew bottle in the refrigerator. Let brew for 8 – 12 hours.
Let time draw out the best coffee flavour.
After 8 – 12 hours, remove the filter and reattach the silicone frame on the glass bottle. Remove cap to serve. Serve as is, or add ice/ milk as desired.
Note: Drink your coffee as soon as brewing is completed. If you are unable to finish the coffee, store it in the refrigerator. Consume within 2 days.