Hello! We are Benson and Ruby, founders of Bean Rock Coffee. We've liked coffee since we were young, and we grew up drinking instant and Kopitiam coffee. Back then, we didn't understand why the quality of coffee matters. Or even, we found pour over coffee too sour and lacking in body, or simply put, not 'gao' (thick) enough.
However, later on in life, we learn that the quality of coffee beans, roasting and brewing recipe affects not only the taste and whole coffee experience, but also our health. This marked the beginning of our coffee journey with home-brewing specialty coffee. And of course, with some occasional indulgence in our Nanyang Kopi (because we have loved, and we will always love our traditional Nanyang Kopi)!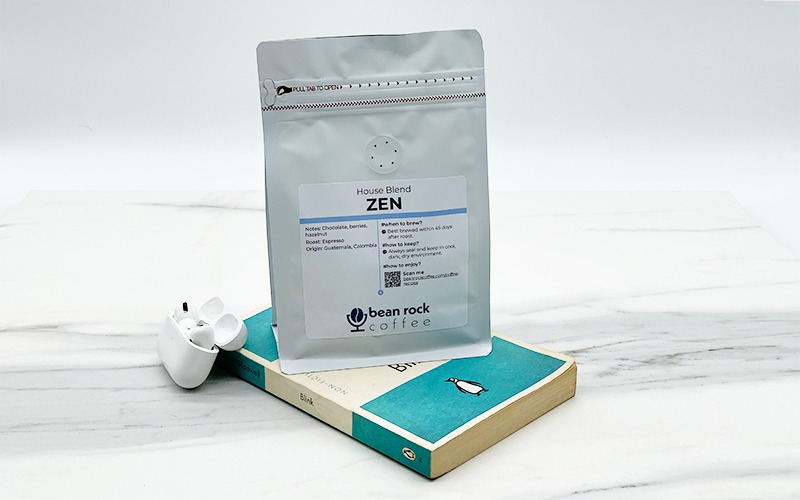 Coffee that touch our soul
Drinking coffee at cafés can be expensive. To save money while drinking healthy and delicious coffee, we started home brewing from a French Press, with some coffee bought from supermarkets and online stores. However, we found the taste of most coffee lacking in flavours and totally unsatisfying. What's worse was the fanciful packaging yet unwrapped filter papers, accompanied with unnecessary information cards!
It was an awful experience because throwing away the bad-tasting coffee and unhygienic filter papers made us felt sinful. Also, we did not know what to do with the extravagant attachments.
Drinking delicious coffee should be simple, yet enjoyable and environment-friendly, we thought.
Determined to find the best coffee and recipe that touch our soul, we set off on a steep but rewarding coffee journey. In our humble kitchen, we experimented with roasting and brewing, as well as cupping, analysing and refining our bean selections.
There is no better joy in life than the joy of sharing. We want to make drinking delicious and healthy coffee fresh, sustainable, and enjoyable for our family, friends and coffee lovers. Thus, leveraging on our passion for coffee and experiences in IT, we gave life to this Ecommerce coffee shop.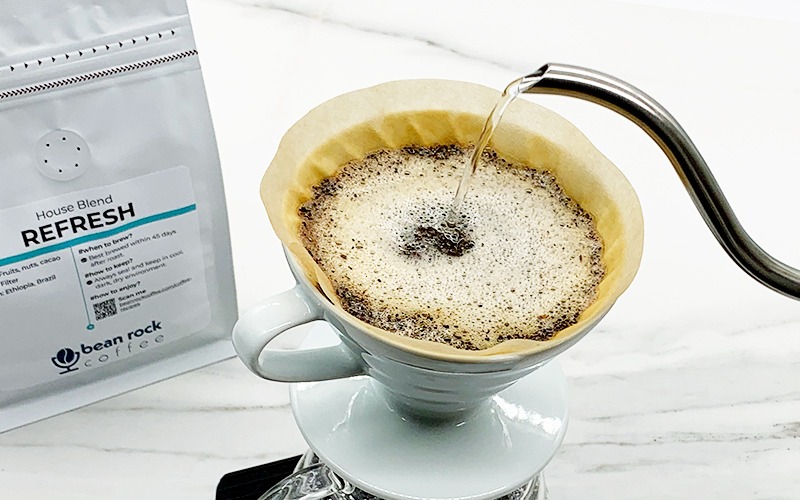 Enjoyable coffee experience for everyone
At Bean Rock Coffee, we share how each coffee can empower you, so you can easily enjoy the coffee that touch your soul.
At the same time, we deliver your coffee in minimalistic yet informative packaging, without compromising quality. This way, we can all play a part in reducing our carbon footprint while drinking high-quality coffee!
Also, we are strong advocates of minimalistic brewing. As such, we only source for easy-to-use, good quality and durable gears, which can be easily maintained or serviced. Not only is this beneficial in reducing our carbon footprint, it will also save you the headaches of navigating fanciful brewing gears and troublesome maintenance. What's more, you can follow our easy coffee recipes to experiment with home brewing! In other words, drinking high-quality coffee can be easy, practical and enjoyable!
Now, it's time to have fun with brewing a good cup of coffee. Smell, slurp, enjoy!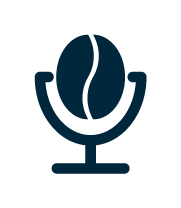 Have a question? We are always here to help.
Reach out to our friendly team today.
Have a question? We are always here to help. Reach out to our friendly team today.