The invention of an iconic V60 recipe
This coffee recipe is a feature and adaptation of Tetsu Kasuya's 4:6 Method – Basic. Tetsu Kasuya was crowned the World Brewers Cup Champion in 2016 with the invention of this unique brewing method. Using our filter roast coffees with TDS aim of 1.30, the Basic 4:6 Method gives you a balanced cup, which is clear and flavourful.
Brew a flavourful V60 coffee
Adjust serving as desired, at coffee to water ratio of 1:15.
Use coarse grind size. We recommend the following grind sizes:
6.5 to 7 notches for Hario Skerton +

19 to 21 for Baratza Encore 
For filter roast, brew with hot water just off the boil.
Observe your coffee bed at the end of the brew. A flat coffee bed suggests an even extraction.
This V60 (Basic 4:6 Method) coffee recipe focuses on giving a balanced cup of coffee. To learn how to adjust sweetness, acidity and strength of your brew, check out our V60 (Advanced 4:6 Method) recipe!
Bring water to boil using the Drip Kettle or boil enough water to fill the Drip Kettle. While the water is heating, insert paper filter into V60. Then, grind 20g of coffee.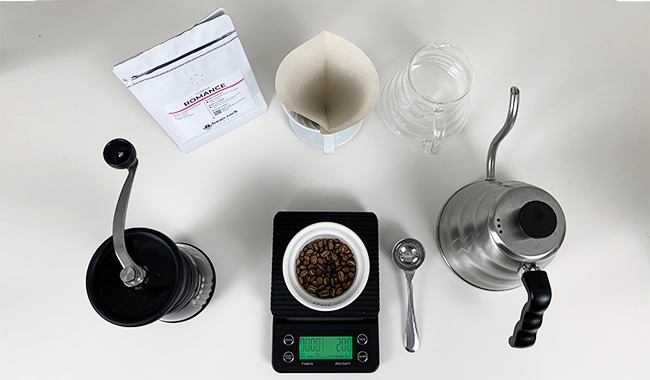 Set V60 on top of the Range Server. Rinse paper filter adequately with hot water. Empty the Range Server.
Add 20g of coffee grounds into V60. Wiggle to level the coffee grounds. Then, tare the scale.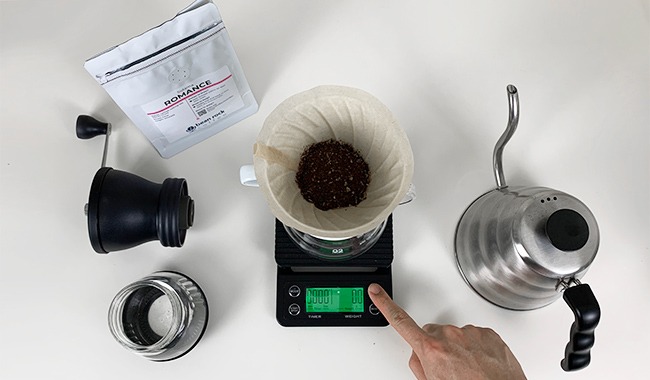 Start timer. Pour 60g of hot water in a continuous circular motion, moving from the centre point into a wider circle and then back to the centre point. Complete this pour in 10 seconds, then pause.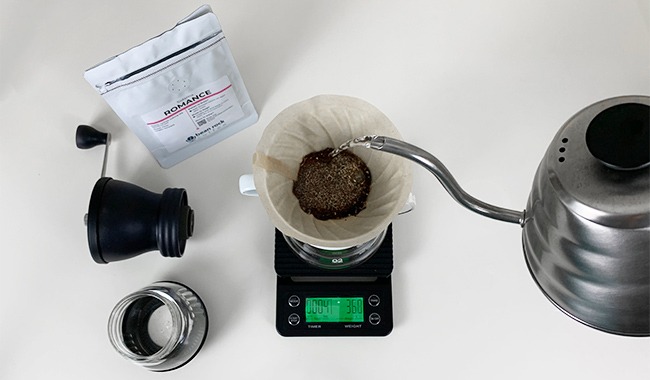 Repeat the pour another 4 times at intervals of 45 seconds. Each pour is 3x the amount of coffee grounds (i.e. 3 x 20g= 60g):
Brewing Phases (Basic 4:6 Method)
| Time | Coffee Scale Reading | Water Amount to Add |
| --- | --- | --- |
| 00:00 | 0g | 60g |
| 00:45 | 60g | 60g |
| 01:30 | 120g | 60g |
| 02:15 | 180g | 60g |
| 03:00 | 240g | 60g |
| 03:30 | 300g | Remove V60 Dripper |
*Note: We recommend completing each pour in 10 seconds.
At 3:30, remove V60 from Range Server. Serve and enjoy!