Thoughtfully designed for the filter coffee connoisseur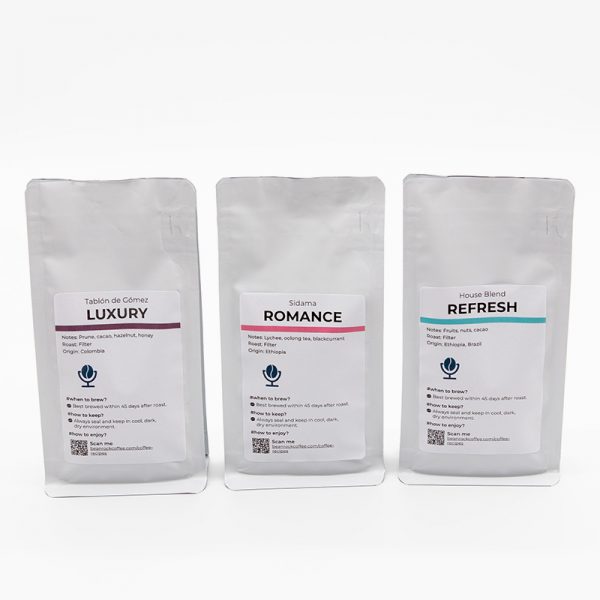 Explore our three filter roast coffees
Coffee will be dispatched within 1 – 3 working days
In the Set
Luxury: Prune, cacao, hazelnut, honey
Romance: Lychee, oolong tea, blackcurrant
Refresh: Fruits, nuts, cacao
About This Coffee
Sometimes you just want to enjoy the luxury of choices. The Filter Set is thoughtfully designed for the filter coffee connoisseur who loves sampling the delicate notes of various fruits and flowers.
Nice coffee aroma!
I ordered the filter set to try out all the flavours. My favourite is the Luxury. It has a slight honey after taste which makes the coffee very special.
Thank you so much for taking the time to share your coffee experience! We're glad you enjoyed Luxury. And we love how you brew our coffee with the Siphon, really luxurious!